I love children's drawings, and I enjoy whimsical photographs, so I can't help but love the absoutely amazing children's drawing-inspired
Wonderland
series, by
Yeondoo Jung
, where children's drawings are recreated into whimsical, wonderful, (and of course colourful!) photographs, with real people, the most clever details, and a wonderful childlike sense of fun!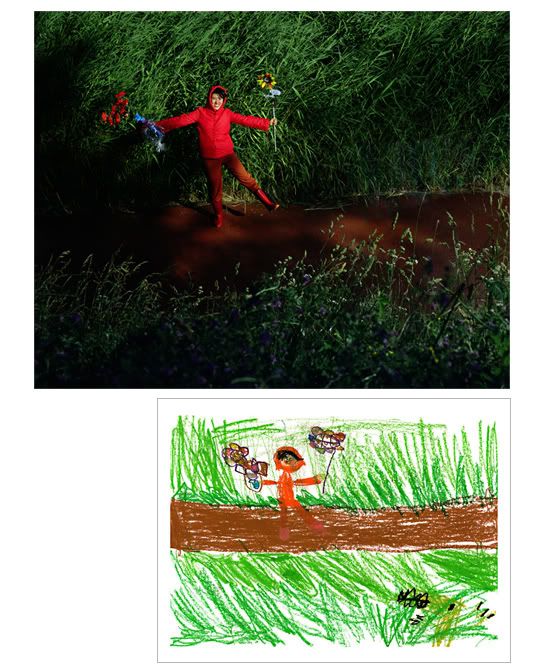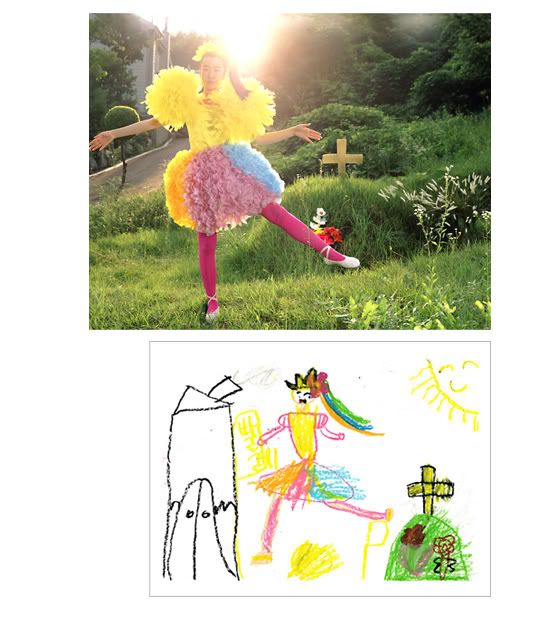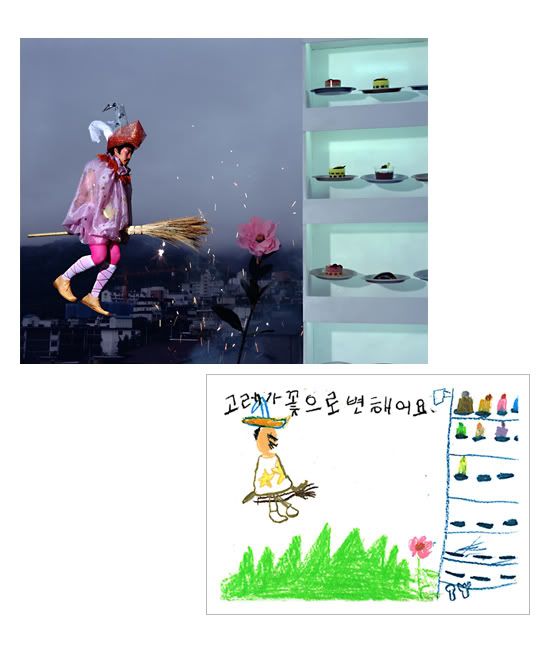 The full series is here,
Wonderland, 2005, by Yeondoo Jung
.
Thank you so much, Yeondoo, for allowing me to reproduce some of your amazing images here!